Teams and Walkers
Select A Team:
Star Walkers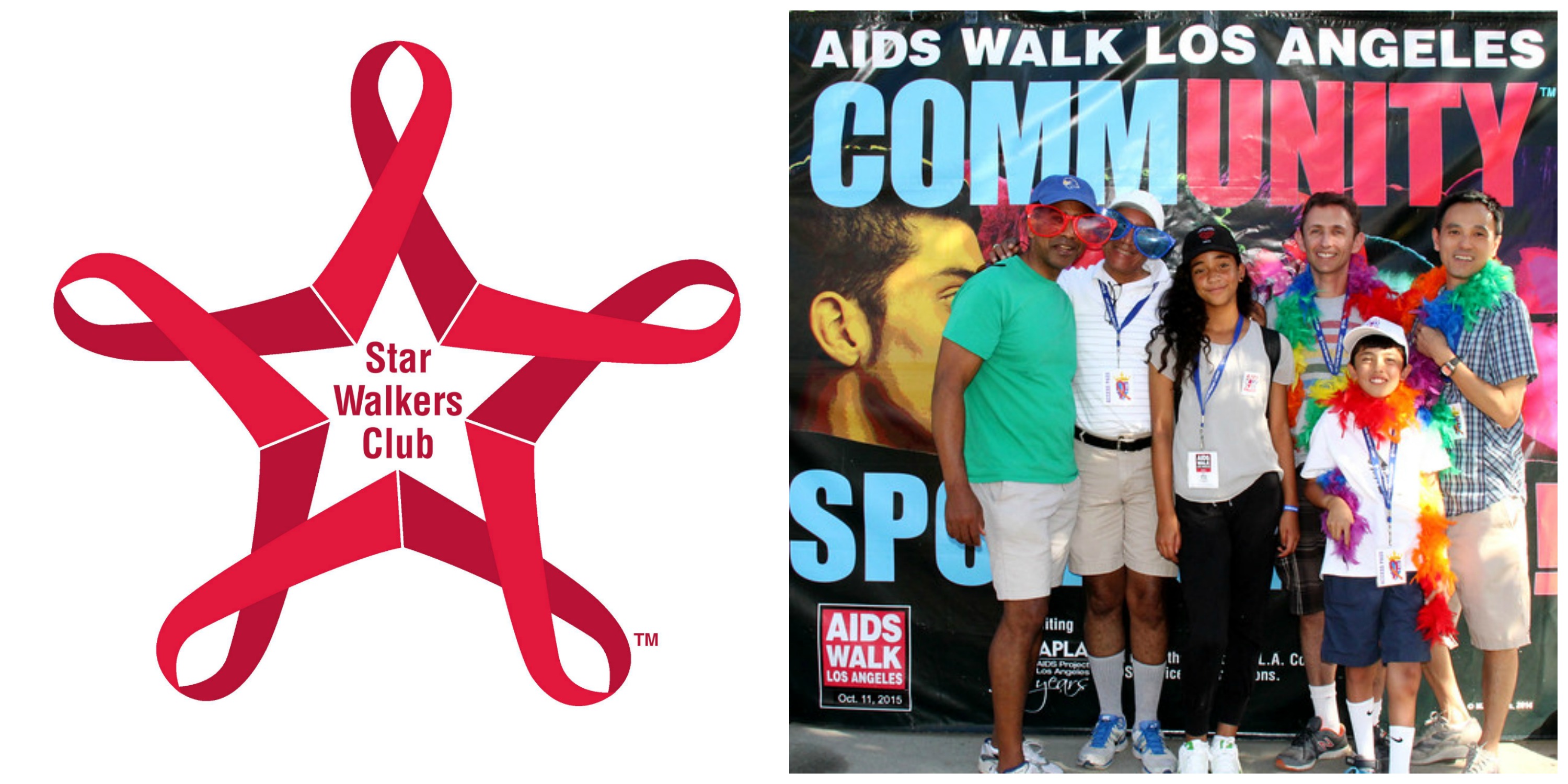 What is a Star Walker?
Star Walkers are AIDS Walk Los Angeles fundraising elite: those who set a goal to raise $1,000 or more. In 2015, Star Walkers raised more than $1million of the nearly $2.4 million total!

There is no obligation to reach your goal of $1,000 or more. However, as a Star Walker, you will receive personalized support and fundraising advice from our Star Walker Coordinator, Quanie to help you get there. When you reach that goal, you will receive royal treatment on the day of the walk, among other special perks!
Star Walker Perks

Benefits of Registering as a Star Walker
Invitation to special receptions honoring your unique contribution to AIDS Walk Los Angeles.

Exclusive fundraising tips, e-newsletters, and contest entries.

Star Walker Fundraising Kit with additional Sponsor Forms, Star Walkers Club Note Cards, and more to help you reach your goal.

Express Sign-In at the exclusive Star Walkers Club Sign-In Area on the day of the event.
Benefits of Reaching Your Star Walker Goal


Special Programs for Top Star Walkers

Be a Gold Star Walker – raise $2,500 or more!
As a reward for raising $2,500, Gold Star Walkers receive the "24 karat" plastic gold crown in addition to all Fundraising Awards, as well as entry into special events and contests, and so much more!



Be a

Platinum

Star Walker – raise $10,000 or more!
Our Platinum Star Walkers are AIDS Walk royalty not only on the day of the Walk and but throughout the year! On the day of the AIDS Walk day, they receive each of the Fundraising Awards, a specialty "Platinum" Star Walker Crown, and two guest passes to the Star Walker Breakfast, generously sponsored by Time Warner Cable. They also gain special access to APLA Health events throughout the year and are invited to take personal tours of APLA Health!
Check in at anytime with our Star Walker Fundraising Specialist, Quanie! She can answer your questions about the Star Walkers Club, help you get registered as a Star Walker, and assist you with your fundraising efforts!
shaquanab@aidswalk.net
213.201.9255 (WALK)